Dale Hawkins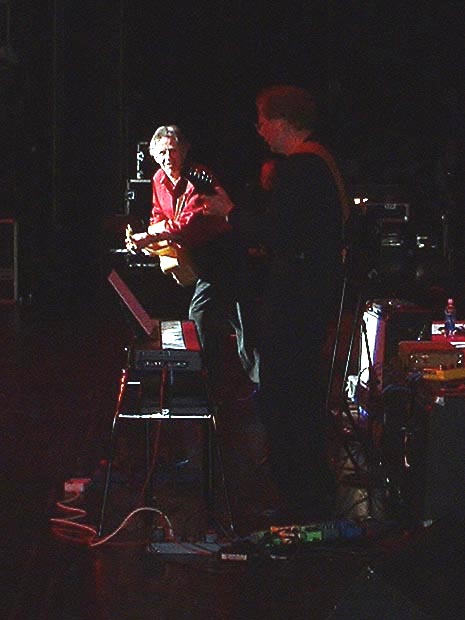 Dale Hawkins: "Everything is going to work out just the way it's suppose to!"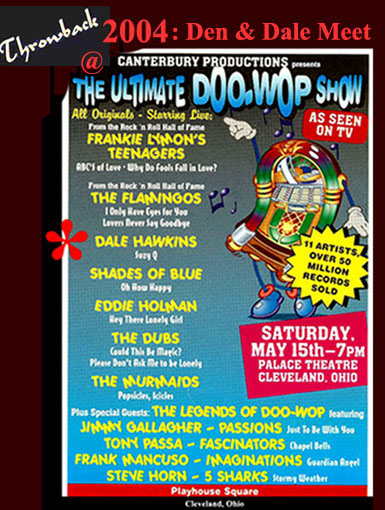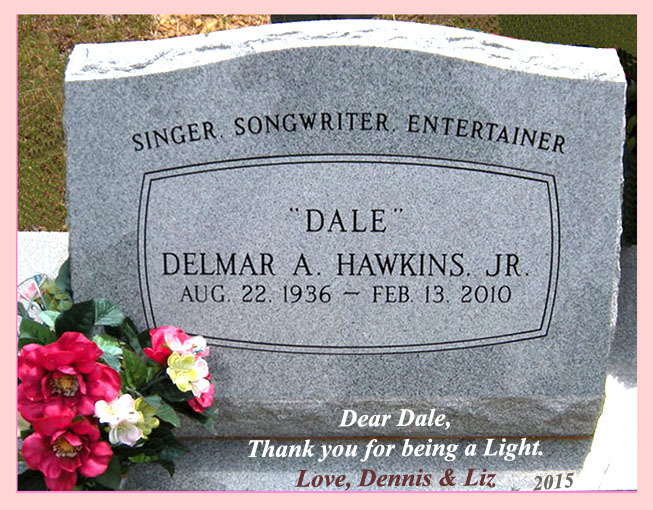 In memory of the FIFTH anniversary of ROCKABILLY LEGEND DALE HAWKINS' passing (after losing a courageous battle with colon cancer) we recall this dear friend with a story about relating to folks, down home style.
The first photo shows how Dale "SUSIE-Q" Hawkins always responded with such verve to the music being made by his musical director Dennis Chandler, (seen soloing on "MY BABE"). That's the hit Dale's dear friend the late, great bluesman WILLIE DIXON wrote. This rockabilly legend had many other hit songs. BUT, this is about another particular hit song of Dale Hawkins, "LA-DO-DADA".
Dale told us about how MOVIE LEGEND STEVEN SPIELBERG wanted to meet and tell him that his "most favorite song from his high school years is "La-Do-Dada". The back-story behind meeting Spielberg was told us by Dale just after the two legends met. Dale called us from the road on his way home to Little Rock. He was so excited we could hardly decipher Dale's deep Southern drawl. (Then he said he would slow down and tell us "in Yankee"). Sooo… Here's how it happened. Earlier that evening, a mutual recording executive friend of Spielberg's and Hawkins called Dale to have him to "Please come in to Nashville (from Dale's home in Little Rock, Arkansas) for a surprise he had for him." When he arrived, Dale was in one studio when his friend brought in a fan from another studio… it was Steven Spielberg! As they were being introduced Dale said, he was impressed how soft spoken and quiet the moviemaker's manner was. THEN… with robust enthusiasm S.S. told Dale the above quote. He proceeded to also say how Dale's song still found such favor after all these years since those high school days.
When Dale first called us: he said, "Spielberg said about his song, 'La-Do-DaDa' the SAME THING THE SAME WAY" Dennis did upon their first meeting. (At the above mentioned 2004 concert in Cleveland when the two were "playing the Palace"). In turn, Dennis told Dale that proves what a gift the song was and as its writer Dale should feel proud it withstood the test of time and memory, too.
Knowing Dale Hawkins (albeit way too briefly) was such a joy. He was always a kind, thoughtful, truthful person, the sort we should all try to emulate. We can just hear him with that deep charming Southern drawl of his. He was always thinking of the other person. For example, in that phone call when he put the following tag on the Spielberg story. In his self-deprecating way he turned attention to the other person, in this case Dennis on the other end of the phone. Dale concluded with, "See, Dennis you could say you and Steven Spielberg think along the same lines!" He woulda related to that!  "Oh, the shoulda, woulda, coudas of Life, eh?
The axiom of "Try to think of the other person"… Dale had that effect. So, in response to Dale's kind, "great-minds-think-along-the-same-lines comment", Dennis said, "Well, alright." He thought Dale might like to hear how another friend enjoyed meeting STEVEN SPIELBERG. So, he told the backstory BB KING told him… about getting to see Spielberg's electric trains. How it happened was that after BB finished performing   at the Universal Amphitheatre; Steven Spielberg invited him to see his trains (believe they were in his bungalow which was located on the backlot of Universal Studios.  BB King being the consumate Southern gentleman always tries to relate to folks. So he said to Steven Spielberg, "Oh, my friend, Dennis Chandler has electric trains, too. But, I can't recall what kind; but, they look to be the same". (They are the same kind, Lionel electric trains.)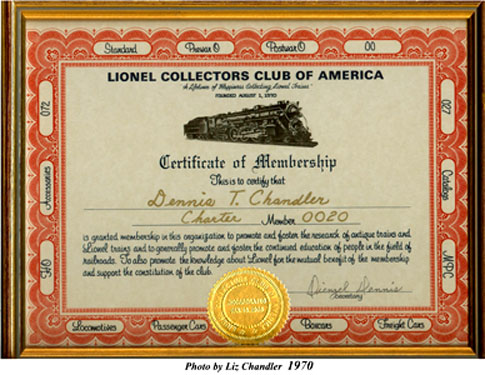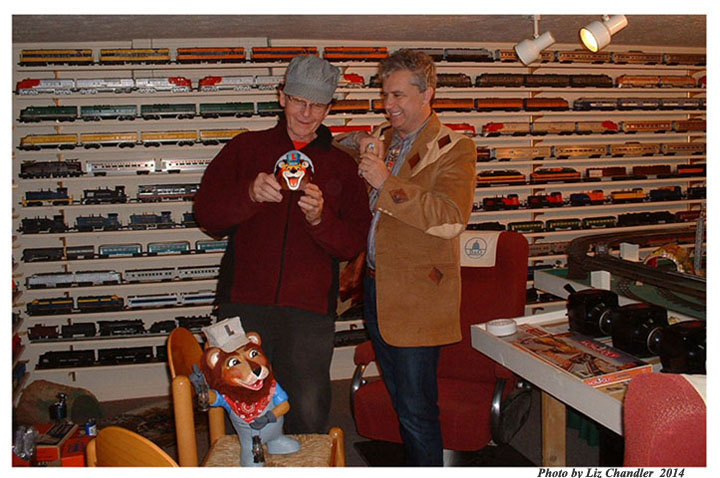 Dale Hawkins loved the story. Of course, that Southern gentleman's drawl came out and he said, "Oh, I WISH I had known; I coulda told STEVEN SPIELBERG they were Lionel.. he woulda related to that!" Oh, the shoulda, woulda, coudas of Life, eh?
But, then we recall what we wrote above… that Dale always said, "Everything is going to work out just the way it's suppose to".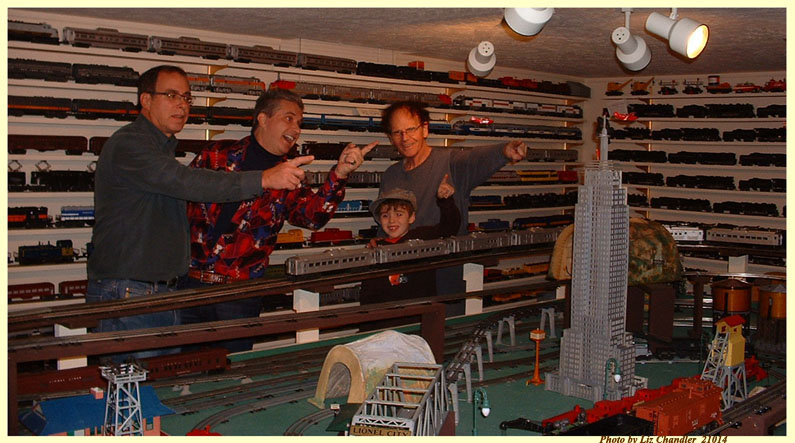 Perhaps that "suppose to" will be as our dear friend and Den's band mate, Chris Axelrod suggests … "Go west, young man… go west… choos choos and all!" Judging from the faces of Axelrod family members, Chris' brother Ben Sr. and nephew Ben Jr. I think they will want to run away with the circus… err… train, too.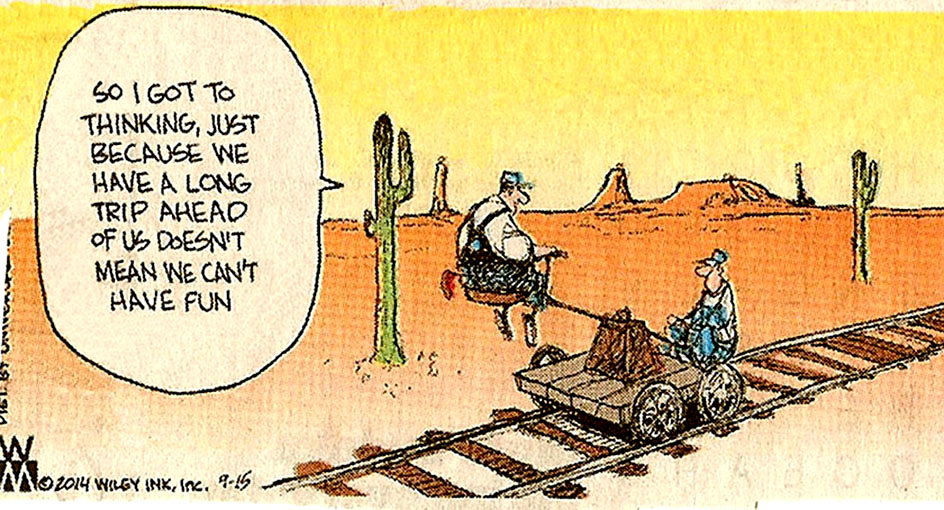 Of course, Dale Hawkins will be there in spirit. .. going along as coach.
Thank you for being a Light, dear Dale.
Love, Den & Liz
To learn more about the man go to:
http://www.answers.com/topic/dale-hawkins
http://encyclopediaofarkansas.net/encyclopedia/entry-detail.aspx?entryID=4310
http://en.wikipedia.org/wiki/Dale_Hawkins